FAVORITE WINTER SHOES
Since it is still pretty cold out here in Calgary, I thought I'd do a post about my favorite types of shoes for this season. Apart from old trends making a comeback, I am also seeing some new ones which I am absolutely loving. So here's my list of my top picks that are popular this winter.
Over The Knee Boots
I cannot get "OVER" this! See what I did there?! Haha. No but seriously these statement shoes are just what you need to tie your entire outfit together. Whether you're wearing them with jeans or a small dress/mini skirt, you are definitely going to turn heads in this one! Head over to Missguided or Lolashoetique for some affordable ones! If you're looking for something that you can get a lot of wear out of, check out brands like Steve Madden or Stuart Weitzman! This one below is from Steve Madden and you can check it out
here
.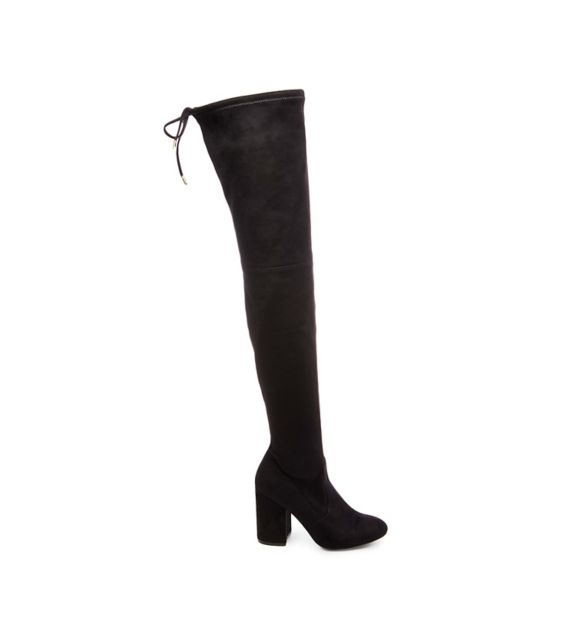 Velvet Ankle Boots
Velvet is one of those luxe fabrics which instantly adds a touch of glamour to your outfit. If you're wearing something casual, you can add a pair of velvet ankle boots to divert attention towards your feet rather than your outfit. I can totally see myself wearing a ripped white tee, light blue denims that go a little above my ankle, denim jacket and some bright colored velvet bootie! For night time, you could wear a dress, put on some stockings and then a nice pair of velvet boots! Here's my favorite one from
Missguided
!
Clear Boots/ Transparent Boots
Chanel you're inner kardashian with this one! The Kardashians basically set the trend with these boots and not gonna lie, I am a big fan of this one. Too bad that Calgary's weather does not permit me to wear something like this :( I'll probably wear one of these in the summer because I mean, just look at these beauties! They are versatile, can go with any outfit and you can dress it up or down depending on what you're feeling! How cool is that?! This one from Lolashoetique is just perfff. Check 'em out here.



Sneakers
As you may all know by now, the athleisure trend is quite popular with everyone right from bloggers to celebs. A good pair of sneakers can be the perfect choice for a casual day out when you're running errands. You can find good sneakers from brands like Adidas, Puma, Vans or stores like Steve Madden , Aldo Shoes. In fact, I went shopping the other day and bought a pair of sneakers from Aldo. Hint Hint - you kinow what's coming next! ;) Check out my fav pair
here
.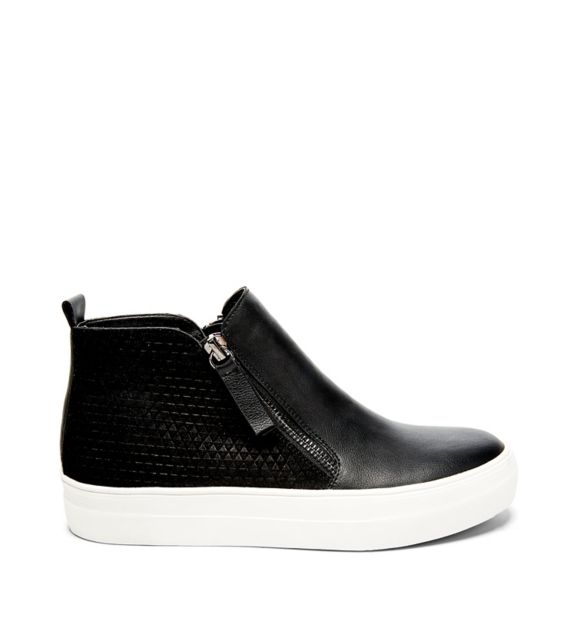 Share some of your favorites with me in the comments below!